Hollywood, Florida is located almost directly in the middle between Miami and Fort Lauderdale in the heart of the South Florida East Coast. According to Google the official distance is 17.44 miles. I assume this is from a predetermined center point of the city. This information is posted on Google but officially comes from the https://www.distance-cities.com/distance-miami-fl-to-hollywood-fl.
The specific distance will matter where you are and where you are going in the the two cities. If you are looking to travel from Hollywood Beach to Miami Beach you may have a shorter distance than some other areas, however depending on your method of transportation it may take you on a longer route (It may be faster to travel the highways, like I95, then to travel the beach, along route A1A).
Hollywood, FL is almost 31 square miles total but it is not a full square or rectangle. Hollywood actually has a very odd outline.
Google says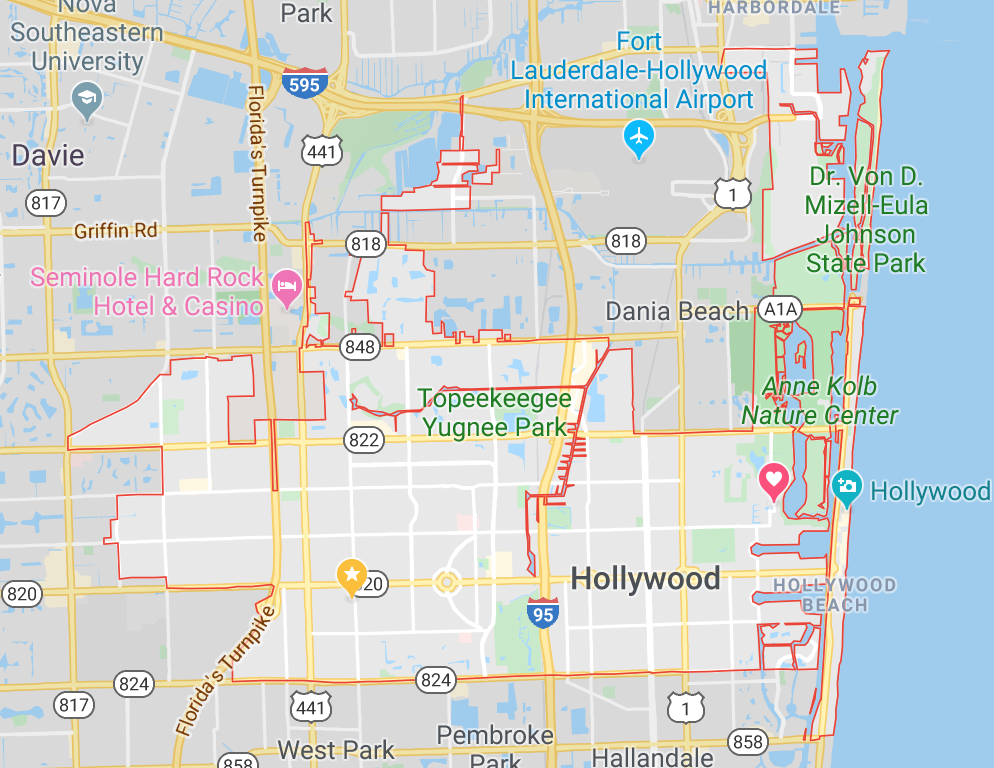 But with 2.5 miles of beachfront and a beautiful Broadwalk, you could pick any point to begin or end your journey.
And the city of Miami is over 55 square miles and that doesn't even include the areas of famous South Beach. Because Miami Beach is a separate municipality.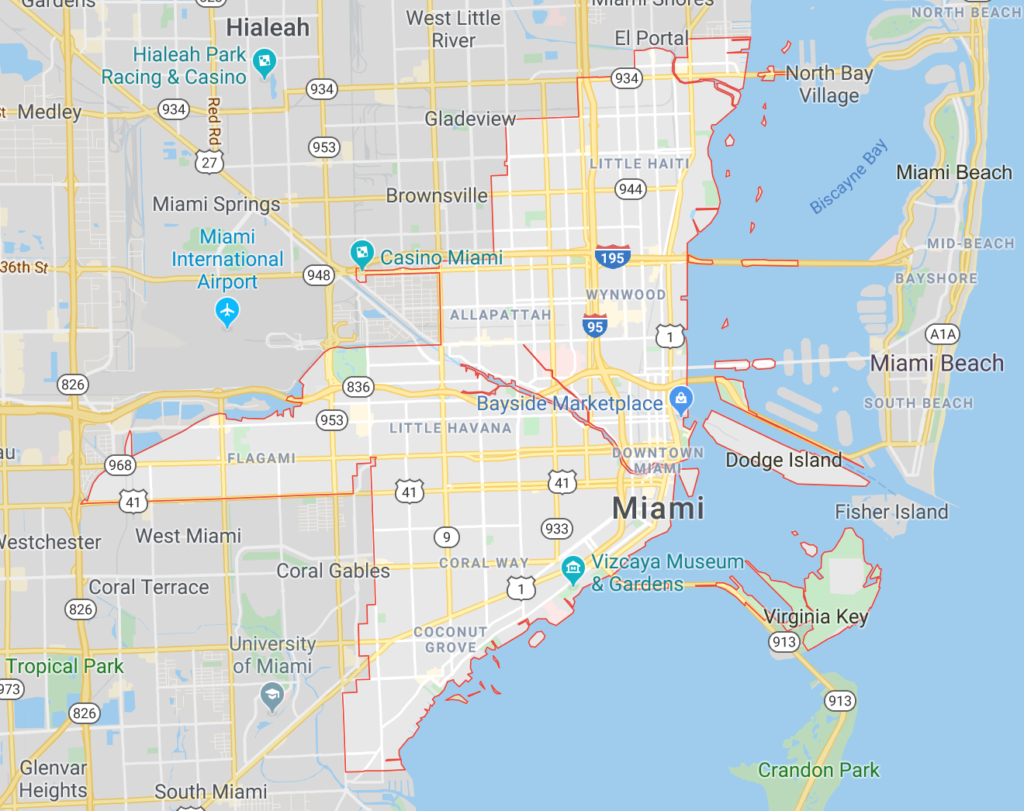 Either way you are probably looking at 15-20 miles to get from Hollywood, Florida to Miami Florida. And depending on traffic, if you are driving or riding a car share, you can probably estimate 30 – 90 minutes to get where you are going depending on traffic, time of day and of course the weather.